Main content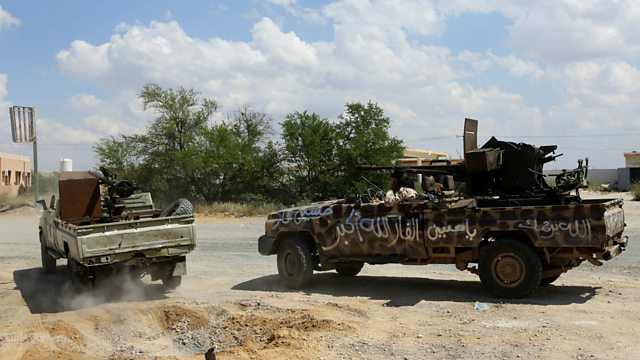 Fighting over Tripoli 'leaves 174 dead'
At least 174 people have been killed and 758 have been wounded
Anger in Kenya as a new housing levy comes into effect - to which every employee and employer is supposed to contribute. We hear from those opposed.
Plus outrage among Liberians over an inflated mobile phone tariff.
An the African Union has given the Sudanese military regime two weeks to transfer power to civilian rule or face suspension.
(Photo: Fighters loyal to Libya's Government of National Accord (GNA) hold Aziziah, 60 kilometres southwest of the capital Tripoli on April 14, 2019. Credit: AFP/Getty Images)