Main content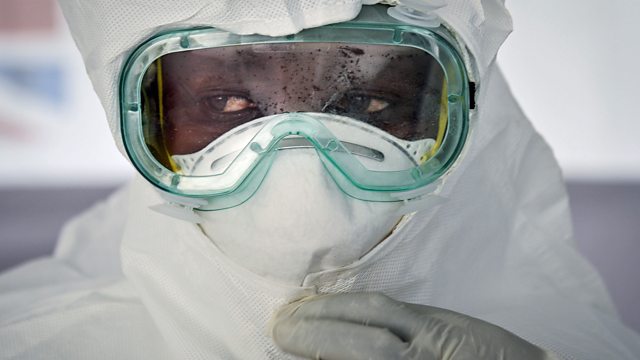 Uganda confirms first case in current Ebola outbreak
A 5-year-old boy has been taken to Bwera hospital according to the Minister of Health
The WHO has confirmed the first case of Ebola in Uganda during an ongoing outbreak which has engulfed regions of the neighbouring Democratic Republic of Congo. An affected 5-year-old child has been put in "isolation" after being admitted to Bwera hospital and the parents identified and "being monitored", according to a statement from Uganda's Minister of Health.
More health news: The DRC declares a vicious outbreak of Measles that has claimed 1500 deaths since the beginning of the year, an epidemic. What is the extent of the damage and how prepared are health authorities to contrast the spread? We ask the BBC's Gaius Kowene.
Botswana's High Court has ruled in favour of decriminalising same-sex relationships in a landmark decision for campaigners. The ruling overturns a 1965 law that imposed a prison sentence of seven years for same-sex acts. We hear from Letsweletse Motshidiemang, the 21-year old university student who brought the case to Botswana's high court.
(Photo: A member of the medical staff of the Ebola Treatment Unit (ETU) puts on her Personal Protective Equipment (PPE) during a weekly rehearsal at the Bwera General Hospital in Bwera bordering with DRC. December 2018. Credit: ISAAC KASAMANI/AFP/Getty Images
Last on
BBC World Service
East and Southern Africa & West and Central Africa only
Broadcast
BBC World Service

East and Southern Africa & West and Central Africa only