Main content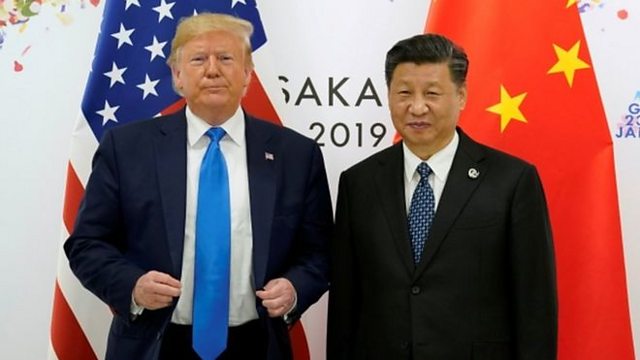 Will US and China end the trade war?
A deal is due to be signed - what is at stake?
With a deal due to be signed between the US and China, we ask if the trade war is ending. Also, why is Indian hotel chain Oyo letting go of 2400 people after a rapid international expansion?
Plus - do you ever wonder whether scrolling through your Twitter feed adds to your carbon footprint? We are taking a look into the hidden cost of data storage.
And - we take a close look at gaming streamers and the huge industry behind them. Three gaming stars have been signed up by Google's YouTube. Rachell "Valkyrae" Hofstetter, Elliott "Muselk" Watkins and Lannan "LazarBeam" Eacott will exclusively screen their games on the YouTube platform having been poached from the rival Amazon service, Twitch.
(Photo: US President Donald Trump and President Xi Jinping of China. Credit: Reuters)