Main content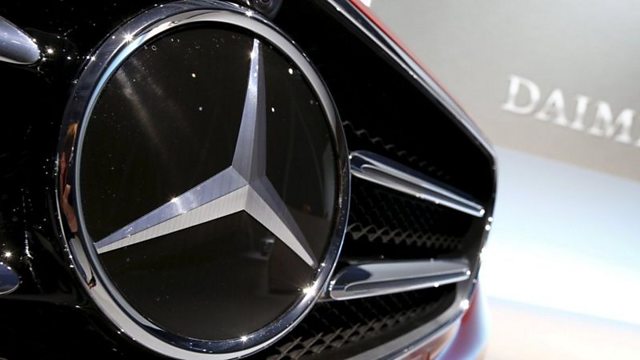 Mercedes-Benz owner Daimler announces 10,000 job cuts
Global business news, with live guests and contributions from Asia and the USA.
Daimler, the makers of Mercedes-Benz and Smart cars has announced it is to cut some 10,000 jobs. The move is symptomatic of a massive disruption in the car industry caused by the onset of electric and automated cars as well as a downturn in worldwide sales, as we hear from the FT's Joe Miller in Frankfurt. Staying with cars, Kai Ryssdal from our partner programme Marketplace has been at the LA Motor Show where people are anxious about, but also embracing, the future. On Black Friday the BBC's Vivienne Nunis has been taking the shopping temperature in New York. Plus, when it comes to writing a CV, how should you paint a picture of your career in such a way to impress the reader - be they man, woman or machine?
All this and more discussed with regular guest Colin Peacock, correspondent for Mediawatch from Radio New Zealand, in Wellington.
(Photo: Mercedes-Benz logo. Credit: Reuters.)