Main content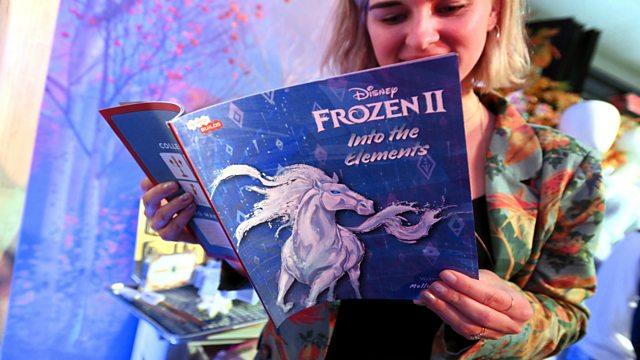 Good news for Disney
Global business news, with live guests and contributions from Asia and the USA.
Disney has posted some positive financial results and Frozen II, the follow up to one of its biggest hits, has its premiere. We hear from Chris Low at FTN Financial in New York.
Plus, NASA is set to unveil its first all-electric plane, the X-57 Maxwell Modification II. We speak to Brent Cobleigh, Project Manager for NASA's Flight Demonstrations and Capabilities project.
It's been three years since the Indian government withdrew 500 and 1000 rupee notes from circulation. It's hit a lot of small, cash-dependent businesses and many analysts believe it's contributed to India's economic slowdown. Arunoday Mukharji reports from Punjab.
Facebook has come to dominate social media and there's concern over its obliteration of the competition. In America, some politicians have called for Facebook to be broken up. The BBC's Mike Johnson investigates.
And we're joined throughout the programme by Nisha Gopalan, Bloomberg opinion columnist in Hong Kong and in New Zealand, the BBC's Phil Mercer.
Photo: Frozen movie fan in Los Angeles, California.
Credit: Andrew Toth/Getty Images for Disney