Main content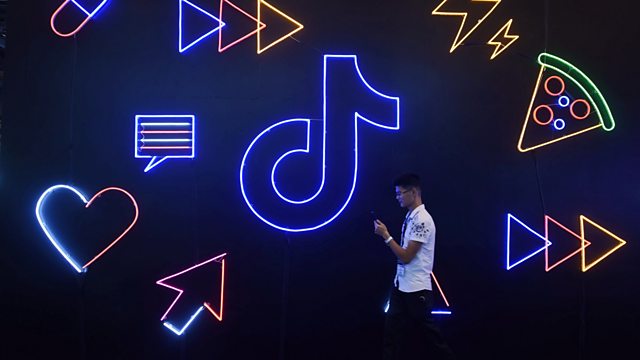 TikTok owner scrutinised over Musical.ly deal
Global business news, with live guests and contributions from Asia and the USA.
The owner of Chinese video-sharing service TikTok is reportedly undergoing a national security review of its purchase of a music app. We get more from Lisa Eadicicco, Senior technology correspondent at Business Insider who also discusses the Google takeover of Fitbit.
The WTO has said China can put tariffs on $3.6 billion worth of US goods. We hear from Stephen P. Vaughn, the general counsel to the United States Trade Representative and a partner at the law firm King and Spalding.
Researchers across the world rely on a variety of samples of DNA to make groundbreaking scientific discoveries and Ashionye Ogene reports from Lagos where one biotech start up called 54gene is building Africa's first commercial biobank.
For many businesses, becoming a viral hit is a dream but what happens after you're no longer flavour of the week? The BBC's Dhruti Shah reports.
Today is World Vegan Day and veganism has gone from something rather niche, to more mainstream, very quickly. Forrest Green, a National League club in the west of England, is entirely vegan. We hear from their head nutritionist Tom Hulin and from the Vegan Society, Dominika Piasecka.
We're joined throughout the programme by political researcher Stephanie Hare in London and in Sydney, Peter Ryan, ABC's senior business correspondent.
(Picture description and credit: Tiktok at the 2019 smart expo in Hangzhou, east China by Costfoto for Barcroft Media via Getty Images)