Main content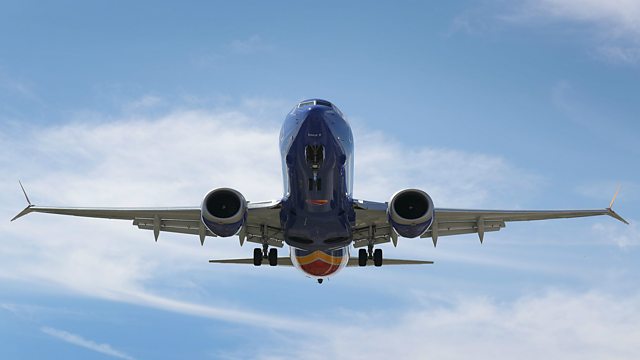 Boeing CEO appears before the US Senate
Global business news, with live guests and contributions from Asia and the USA.
Two deadly 737 Max 8 crashes killed a total of 346 people and Boeing's CEO, Dennis Muilenburg admitted the firm had made "mistakes". As his company is accused of putting profit before safety, we hear from relatives of the crash victims and also the BBC's Vivienne Nunis.
The date of the next UK general election seems set for 12th December. We speak to the BBC's political correspondent, Rob Watson.
Automaker Chrysler is reportedly in talks to combine with Peugeot-owner, PSA Group. We hear from Christina Rogers, Detroit bureau chief for The Wall Street Journal.
Netflix is giving viewers the option of watching its content at up to 1.5 times the standard speed. It's a move which has caused some controversy as we hear from media commentator, Caroline Frost
Plus we're joined throughout the programme by two guests on opposite sides of the Pacific - José Martin, a radical organizer and a militant researcher of social unrest - he's in New York. And James Mayger, Bloomberg's deputy bureau chief in Beijing.