Main content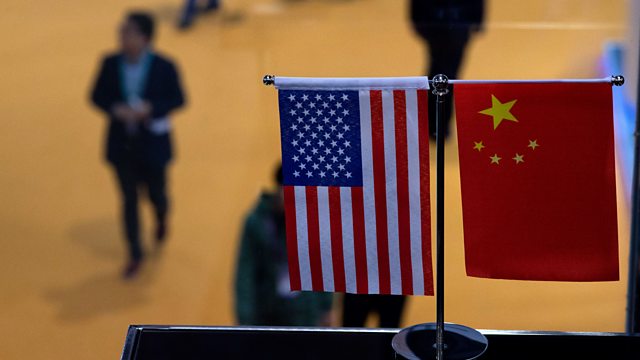 Thirteenth round of US-China trade talks under way
China and the US resumed trade talks in Washington against heightened diplomatic tension.
China and the US resumed trade talks in Washington on Thursday against a backdrop of heightened diplomatic tension. We get the latest from Bloomberg's Jenny Leonard in Washington, DC. Dyson, the UK-based company best known for its vacuum cleaners, has scrapped a project to build electric cars. Michael Pooler of the Financial Times has been following the project so we ask him whether the problem of its commercial viability could have been predicted. We hear from General Motors workers who have been on strike in the US for nearly a month over wages and job security. And we take a deep dive into the world of blockchain.
All this and more discussed with our two guests on either side of the Pacific throughout the show: Eleanor Jones, former tech consultant and founder of Skintelligent, in Singapore. And Melody Hahm, West Coast Correspondent for Yahoo Finance, in San Francisco.
(Photo: The Chinese and US flags. Credit: Getty Images)