Main content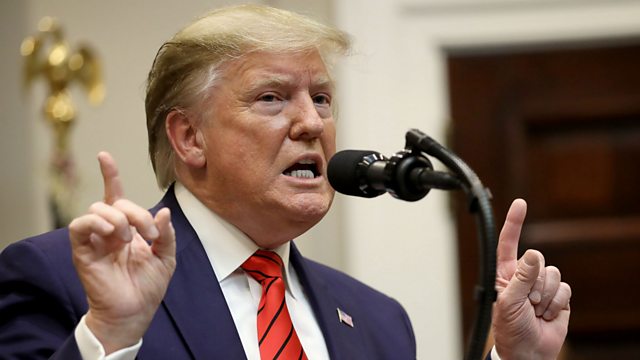 Trump threatens to "wipe out" Turkish economy
Global business news, with live guests and contributions from Asia and the USA.
Turkey has launched a ground offensive in northern Syria, hours after its warplanes and artillery began hitting territory held by Kurdish-led forces. It follows the withdrawal of US troops from positions in northern Syria. Although the Turkish attacks were expected, President Trump on Monday has said he will "wipe out" the Turkish economy if the country went, as he put it, "off limits". So how vulnerable is the Turkish economy to an economic assault? A question for Fadi Hakura, manager of the Turkey Project at Chatham House. Ecuadorean protesters have held a national strike and clashed with security forces after President Lenin Moreno refused to step down or overturn anti-austerity measures that have triggered the worst unrest in a decade. We hear from the Guardian's Dan Collyns in Quito. In large areas of California the lights are going out. It's a deliberate strategy put into place by the region's utility company to try to stop wild fires. Judy Lin, economics reporter for Cal Matters explains why Pacific Gas and Electric has taken these steps. Nike's latest trainer - the Travis Scott x Nike Air Jordan 6 'Cactus Jack' goes on sale on Friday. But if you thought sneakers were for running around in you are behind the curve. All you have to do is pick the right pair and there's money to be made. as we hear from Yu-ming Wu, sneaker collector and founder of Sneaker News.
All this and more discussed with our two guests throughout the show: Diane Brady,business journalist and author, in New York. And Nathe Taplin of the Wall Street Journal's 'Heard on the Street' column, in Hong Kong.
(Photo: President Donald Trump. Credit: Getty Images.)