Main content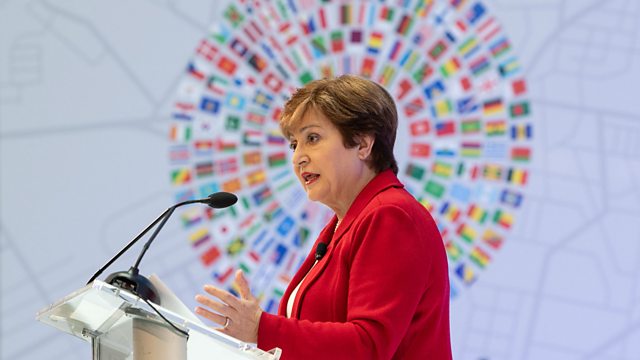 IMF and World Bank warn of deteriorating global outlook
Global business news, with live guests and contributions from Asia and the USA.
The new leaders of the International Monetary Fund and World Bank have warned of a deteriorating global economic outlook. Trade tensions have been blamed for stagnant growth and the World Bank's Chief Economist, Penny Goldberg, explains how these hit the poorest countries worst.. We check in on the Canadian election race following the first of two official debates between all six party leaders. And as the UK draws closer to the 31st October Brexit date, the BBC's Edward Curwen heads to a government-run roadshow event to hear what businesses should be doing to prepare. Plus we look at the European Union's latest efforts to protect whistle-blowers.
All this and more discussed with our two guests throughout the show: Mehmal Sarfraz, co-founder of The Current, journalist for Geo TV's Report Card as well as a contributor to the Hindu. And Ralph Silva, of Silva Research Network in Toronto.
Photo: IMF Managing Director Kristalina Georgieva, Washington, DC, October 8, 2019. Credit: Getty Images.