Main content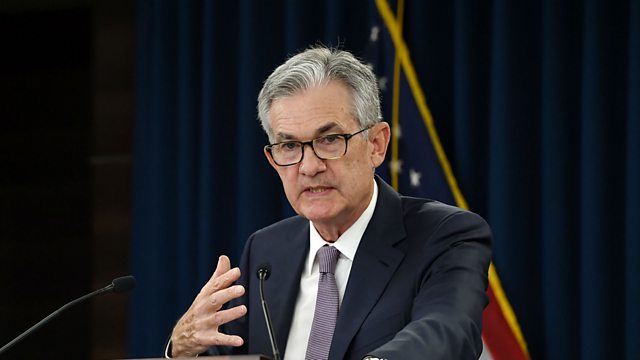 US Fed cuts interest rates again
The US central banks lowered rates for only the second time since 2008
The US central banks lowered rates for only the second time since 2008, amid fears of trade wars and slowing global growth. Mickey Levy, economist at Berenberg Capital Markets in New York, explains how the Fed came to its decision, and how the markets responded.
Wildfires are blazing in Indonesia on the islands of Borneo and Sumatra, sending a toxic wave of smoke across to Malaysia and Singapore. We get the latest on the situation there from our correspondent.
How many languages is Alexa, Amazon's virtual assistant, fluent in? From today, it's eight - as she adds Hindi to the list. It comes at the same time as the Indian government launches an initiative to make it the country's only official language, eliminating English. We get reaction from Ashish Sinha, a technology writer at NextBigWhat, a tech media and learning platform.
Jamie Robertson is joined throughout the programme by Sushma Ramachandran, former chief business correspondent for The Hindu, who's in Delhi, and Jason Abbruzzesse, senior tech editor at NBC News in New York.
(Picture: Federal Reserve Board Chairman Jerome Powell. Credit: Olivier Douliery/AFP/Getty Images)