Main content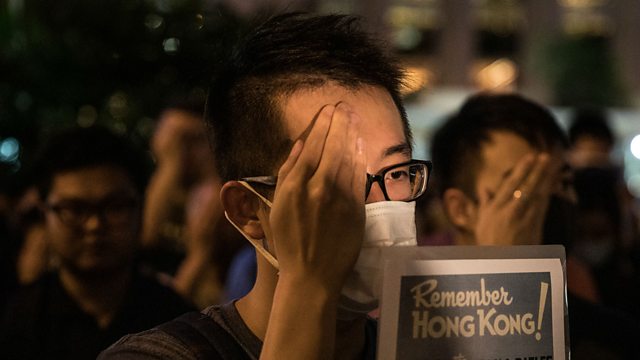 Hong Kong authorities threaten 5 years in jail for protestors
Authorities in the city have banned protests this weekend.
This weekend marks five years since China announced limited democracy for Hong Kong. That started a series of protest events, the latest of which has seen the arrest of Joshua Wong, who rose to prominence as the 'poster boy' of a 2014 protest movement. Our reporter Karishma Vaswami tells us how the city's businesses are faring under the pressure from Beijing to stop staff taking part in the protests.
The US Federal Reserve is finding itself more and more in the spotlight due to the trade war with China and warnings of a global economic slowdown. Kai Rysdal from Marketplace on American Public Media meets with Robert Kaplan, head of the Dallas Federal Reserve, to talk about the issues faced by central banks.
Ring is a doorbell camera company owned by Amazon. It's in the headlines after it emerged that the firm has partnered up with police departments to share data captured on thousands of doorsteps across the US. We spoke to reporter Drew Harwell, who broke the story for the Washington Post.
Susannah Streeter is joined throughout the programme by Sinead Mangan, a presenter for ABC in Perth in Western Australia, and tech expert Stephanie Hare who's in the studio with us in London.
(Picture: Protestors in Hong Kong. Credit: Chris McGrath/Getty Images)