Main content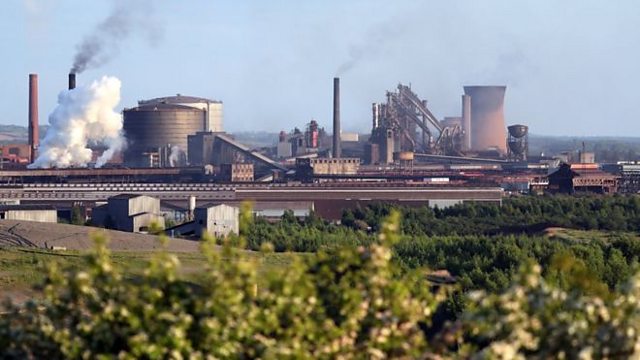 British Steel collapses
Tens of thousands of jobs are at risk.
British Steel has been placed in compulsory liquidation, putting 5,000 jobs at risk and endangering 20,000 in the supply chain. We focus on the role and nature of the company behind British Steel -- a private venture investor called Greybull Capital.
500 million voters in the European Union's 28 member states are heading  to the polls.  Between them they have to elect 751 Members of the European Parliament. We know economics and jobs always matter in elections. And what a contrast there is across the continent. Our Economics Correspondent Andrew Walker is just back from visiting Italy – one of the employment black spots -- but first he was in the Netherlands, which has full employment.
The global internet giant Amazon has just won a first round in what's turning out to be a battle over the ethics of selling facial recognition technology to national governments. Within the last few hours, Amazon shareholders have voted down a proposal to stop selling the company's proprietary Rekognition software to governments until it had reviewed whether it posed a threat to civil and human rights.
So what is this technology all about? We talk to Liz O'Sullivan who used to design this kind of software, but now campaigns against its use.
And as electric transportation begins to catch on, we look at the infrastructure required.
Presenter Nigel Cassidy is joined by Mike Bird in Hong Kong and Ralph Silva in Toronto.
PHOTO: British Steel, copyright: Reuters