Main content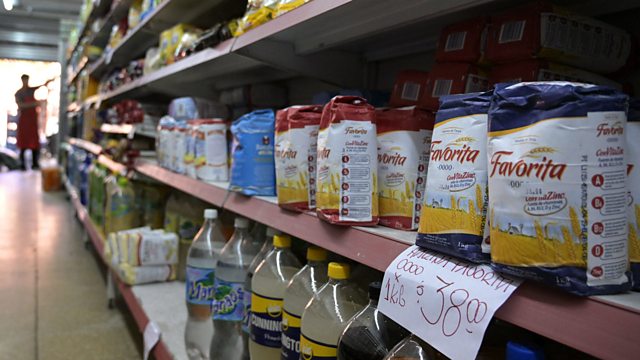 Argentina brings back price controls
President Macri launches the campaign with a video of himself filmed on a mobile phone.
The controls will apply to 60 essential items for at least six months, in an attempt to tame inflation and rebalance the economy. But will it work – and what will voters make of it? We talk to Monica de Bolle of the Peterson Institute for International Economics in Washington DC. Egyptians will vote this weekend on changes which will allow the current president, Abd-al-Fatah al-Sisi, to remain in power until 2030. We hear from Yehia Hamed, a former Minister for Investment, on what an extended term would mean for the country's economy. And could Nokia claw back some 5G market share from Huawei? Stu Woo of the Wall Street Journal in Beijing tells us more. Plus, Google's art director tells us what's behind the company's famous Google Doodle.
Fergus Nicoll is joined throughout the programme by Peter Morici, Professor Emeritus at the University of Maryland, from Washington DC, and Lucille Liu, Bloomberg's China Financial Regulations Reporter, from Beijing.
(Picture: A market in Buenos Aires. Credit: Juan Mabromata/AFP/Getty Images)