Main content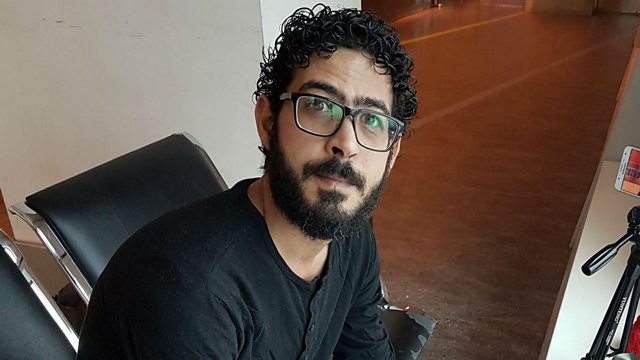 The Man Who Spent Months Living in an Airport
Syrian Hassan al-Kontar recounts his months stranded in Kuala Lumpur airport.
Syrian Hassan al-Kontar recounts the several months he spent in Kuala Lumpur International Airport after finding himself caught in a Catch-22 of international refugee law.
Also in the programme: Taiwan's pitch to become a cultural tourist hub; and a look back at this year's British royal wedding.
Julian Worricker is joined in the studio by artist Aowen Jin and writer Michael Carlson.
(Image: Syrian refugee Hassan al-Kontar in Kuala Lumpur International Airport, Malaysia, 3rd August 2018. Courtesy of Hassan Al Kontar/Reuters)