Main content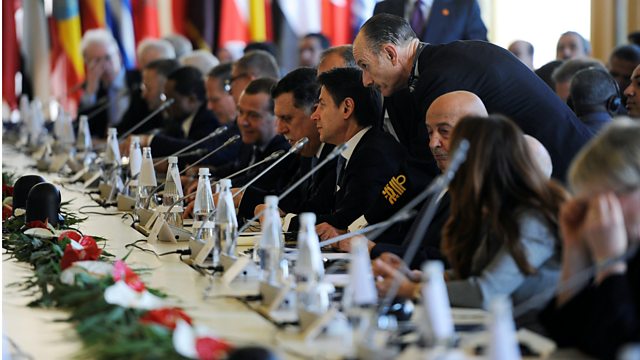 Can Peace Be Restored To Libya?
Libya's former foreign minister assesses the success of last week's peace conference
An international conference on Libya was held last week in Palermo, Italy. The internationally backed prime minister and the rebel general who controls much of the east of Libya were both there. They shook hands and there was talk of elections next year. How realistic is it? We speak to Dr Aly Abuzaakouk who was Libya's foreign minister after the 2011 revolution. Also on the programme we take a look ahead to a tumultuous week facing the UK Prime Minister Theresa May as the process of Brexit rumbles on.
(Picture: The international conference on Libya Credit: Reuters/ Mangiapane)
Last on