Main content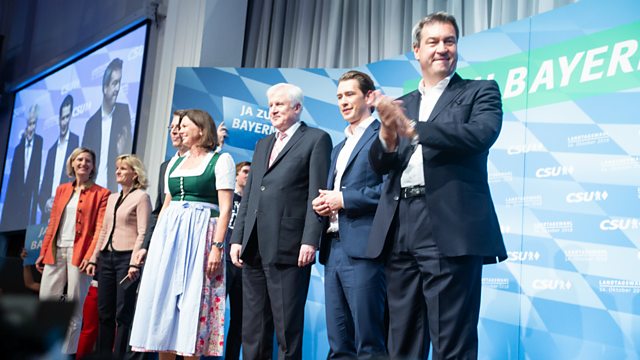 Merkel Allies Brace for Electoral Losses
Angela Merkel's Bavarian allies are bracing for electoral losses in a regional election.
A local election in southern Germany could undermine Chancellor Angela Merkel's coalition party, as the Christian Social Union party is expected to lose its absolute majority in Bavaria for the first time since the 1960s.
Also: Vigils are taking place in churches across El Salvador ahead of the canonisation later today of the murdered Archbishop, Oscar Romero; we hear from Ukraine where the Sea of Azov, which borders Russia has become the scene of rising tension between the two countries.
Panellists: Rana Mitter, Professor of the History and Politics of Modern China; and Robtel Neajai Pailey, Liberian academic and author.
(Photo: The CSU holds a final Campaign event ahead of Bavarian elections. Credit: Getty)