Main content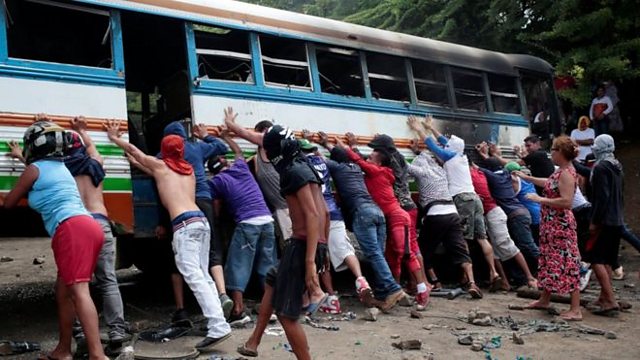 An End to the Weeks Of Violence in Nicaragua?
Talks between government and opposition end in a deal, but President Ortega remains
Government and opposition representatives in Nicaragua have agreed to end weeks of deadly violence during talks brokered by the Catholic Church. They also said they would establish a truth commission and allow an international investigation into the violence that has left at least a hundred and seventy people dead. However, President Daniel Ortega has again refused to stand down and insists that he will serve out his full third term till 2021.
Also on the programme: The US government says almost 2,000 children have been separated from their parents on the border with Mexico as stricter immigration measures are implemented and a serious fire engulfs one of Scotland's most iconic buildings, The Glasgow School Of Art.
(Photo: Protesters in Tipitapa use a bus as a barricade Credit: Reuters)