Main content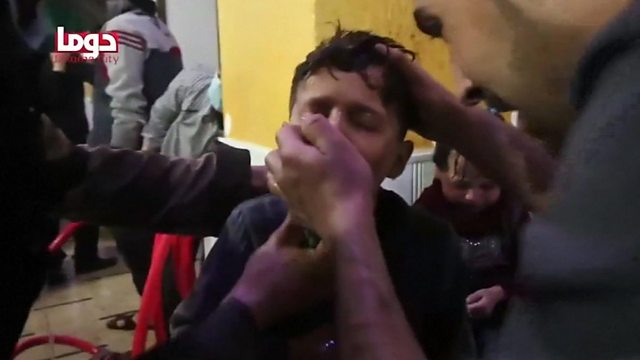 Syria: 70 Killed in Suspected Chemical Attack
A review of the week with the latest news.
Rescue workers and medics in the rebel-held enclave of Eastern Ghouta say at least 70 people have died in a chemical attack. The Syrian government denies carrying out such an attack.
Also in the programme: Hungarians head to the polls to decide whether Prime Minister Vikot Orban should be elected to serve a third term in office; Northern Ireland's Good Friday Agreement, 20 years on.
Picture: A boy is given an inhaler after a suspected chemical attack. Credit: Reuters