Main content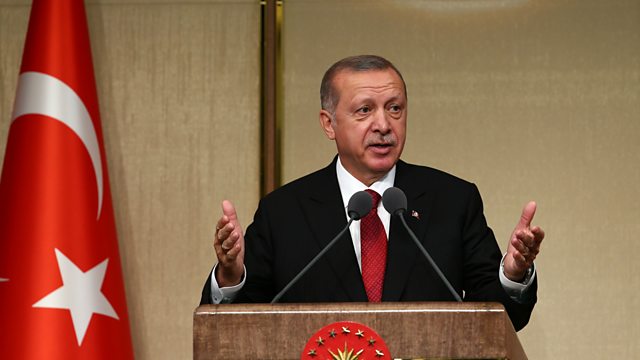 Further crackdown on suspected Gülenists in Turkey
Turkey warrants arrest for more than a thousand people connected to Gülenist movement.
Turkish police have issued arrest warrants for more than a thousand people with suspected connections to the outlawed Islamic cleric Fethullah Gülen.
We hear from our correspondent in Istanbul about the latest developments.
Also, we hear from our reporter in Nairobi following news that the body of missing activist Caroline Mwatha has now been found.
And we report on China's science fiction film Wandering Earth, which has brought in a record-breaking $349m since it's release.
(Photo: President Recep Tayyip Erdogan, July 15, 2018. Credit: Rasit Aydogan/Anadolu Agency/Getty Images)