Main content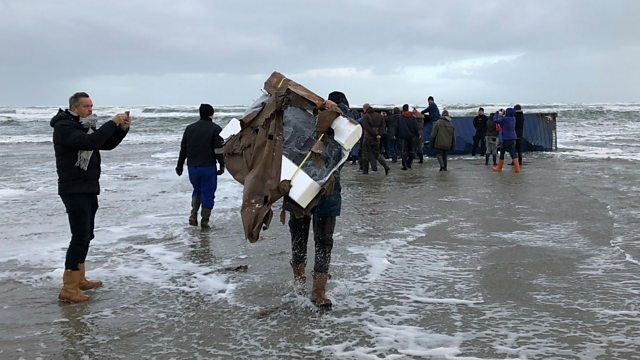 Containers Wash Up on Dutch Beaches
Dozens of containers have washed up on Dutch beaches after falling off a cargo ship.
Televisions, toys, furniture and hazardous chemicals have been washing up on islands in the Friesland province in the Netherlands, after containers fell off a cargo ship in the North Sea. A journalist describes the scene on the beach of the island of Terschelling where hundreds of people are taking part in the clean-up operation.
Also today: The lawmakers of the 116th US Congress will be sworn in today. We'll explain what's expected.
And Iran is planning to ban Instagram, extending the crackdown on social media. We'll speak to the BBC Persian Service.
And stakes are high in the English Premier League game between Manchester City and Liverpool tonight. We'll speak to fans on both sides.
(Photo: A person carries a flat-screen television set as others inspect a cargo container after it washed up on a beach in Terschelling, Netherlands Credit: Erik Scheer/REUTERS)