Main content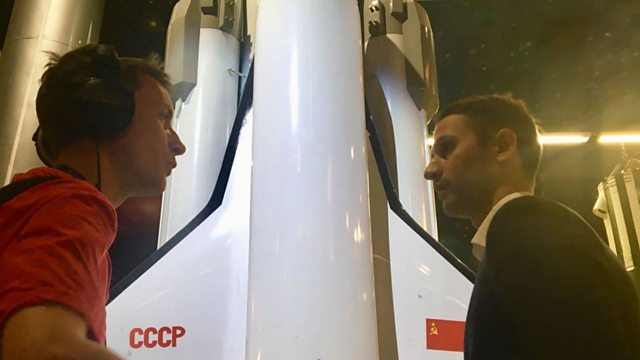 Russia in Space
OS Russia is broadcasting from Moscow's Cosmonautic Museum.
On OS Russia today, we are talking about Russia in space.The government spends billions of dollars on space programmes and it is also an area that has seen a lot of co-operation between Russia and the US. Ben James will take you inside Moscow's impressive and imposing Cosmonautic Museum.
Also today; the political battle over migrant children in the US moves to Congress today. The House of Representatives will vote on immigration bills to end the policy of separating migrant children from their parents.
(Photo; Moscow's Cosmonautic Museum)