Main content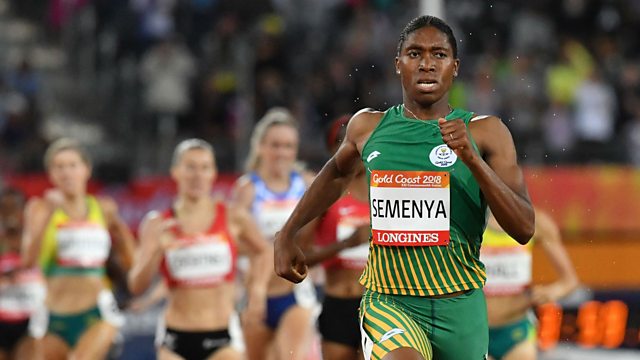 Humans vs Hormones
Caster Semenya is to fight a female classification rule imposed by the IAAF.
Earlier this year, The International Association of Athletics Federations announced a new ruling that from November 2018 onwards, female athletes with naturally high testosterone levels who wanted to continue competing in female events (400m to the mile events) would have to take medication to reduce the hormone in their bodies - or race against men.
Olympic and World 800m champion Caster Semenya is set to contest these rules at the Court of Arbitration for Sport. This week Sportshour talks to a number of experts to discuss the social, legal and medical implications of these new rules and whether we'll ever see Semenya run the same again.
Last year, rising star of British Motorsport Billy Monger suffered a high-speed crash while racing in Formula 4 resulted in a double leg amputation........while in 2001, former Formula One driver Alex Zanardi lost both of his legs in a crash in Germany. Billy travelled to Rome to meet Alex as part of a special programme for the BBC.
This week, 100 and 200 metre World Record holder Usian Bolt made his debut for the Australian side Central Coast Mariners. Before he headed down under, the Olympic Champion had a trial with Norwegian club Stromgodset. Assistant coach Martin Foyston talks about Bolt's football ambitions and why they decided to let the Jamaican leave.
50 years ago this week, Garfield Sobers achieved one of cricket's greatest feats. The legendary West Indian all-rounder, became the first player to hit six sixes in an over in a first-class match. Sobers was playing for Nottinghamshire against Glamorgan in the English County Championship.
Malcolm Nash was the bowler and he's been reflecting on the SIX minutes of his life for which he'll always be remembered.
We often see or hear professional athletes venturing into the world of sports broadcasting when their careers come to an end. But its rare that professional broadcasters take up sport at the highest level - So meet Annimari Korte a sports journalist from Finland who has just competed at the European Athletics Championships.