Main content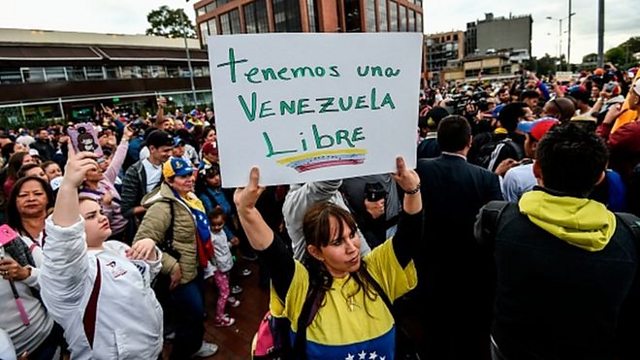 US Vows to Cut Ties with Venezuela's Maduro
The US aims to pressure Venezuela's president after labelling him "illegitimate"
The Trump administration is trying to cut Venezuelan president Nicolás Maduro's revenue streams, US National Security Adviser John Bolton says.
The comments come one day after Mr Maduro cut diplomatic ties with the US.
Also on the programme: we look at the big business of homemade guns in the West Africa region; and the science of who, how and why we fall in love.
(Photo: Venezuelan protester holds up a placard that reads We Have a Free Venezuela. Credit: AFP)
Last on
Broadcast