Main content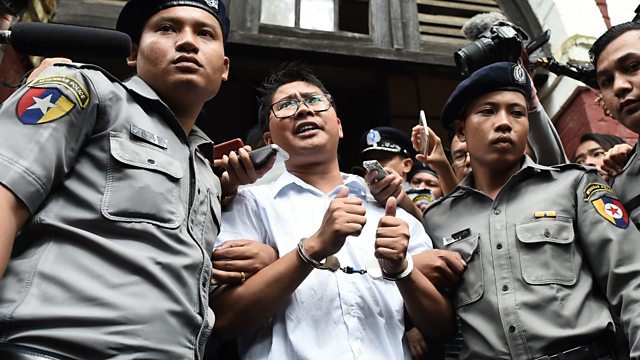 Myanmar Rejects Reuters Journalists' Appeals
News and issues making the headlines each day.
A Myanmar court has rejected an appeal by two Reuters reporters convicted of breaking a state secrets act in September.
Wa Lone and Kyaw Soe Oo were sentenced to seven years in prison in a case widely condemned by other countries and human rights groups.
Also on the programme: Why fibre could cut the risk of disease; and we hear the story of London's happiest bus driver.
(Photo: Wa Lone escourted by police, Credit:AFP/Getty Images)