Main content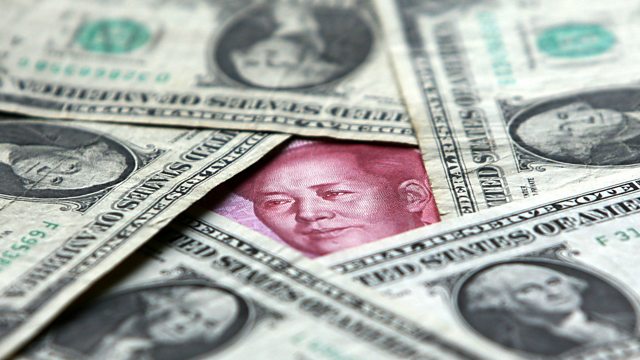 US Imposes New $200bn Tariffs on China
President Trump has imposed fresh tariffs on China.
The US is imposing new tariffs on $200bn worth of Chinese goods as it escalates its trade war with Beijing. We hear from Mark Wu, professor of international trade law at Harvard Law School.
Kweku Adoboli, the former UBS trader convicted of fraud has been told he can remain in the UK temporarily. The BBC's Mayeni Jones has been following the story and tells us the latest.
In a few hours time, the Primetime Emmy Awards in Los Angeles will shower statuettes on the shows and the stars of those deemed to be the best of the past year. One of those in contention is The Crown from Netflix. As is its lead actress Claire Foy. We hear from KJ Matthews, an entertainment journalist in LA.
The lucrative fashion industry is in the spotlight - we catch up with handbag designer Claudio Furst at London Fashion Week.
Our regular commentator Stephanie Hare tells us about side hustles - the extra job people take on in addition to their day jobs.
And Peter Jankowskis of Oakbrook Investments in Chicago gives us the latest markets news.
(Image: Chinese yuan note surrounded by US dollar notes. Credit: Getty Images)