Main content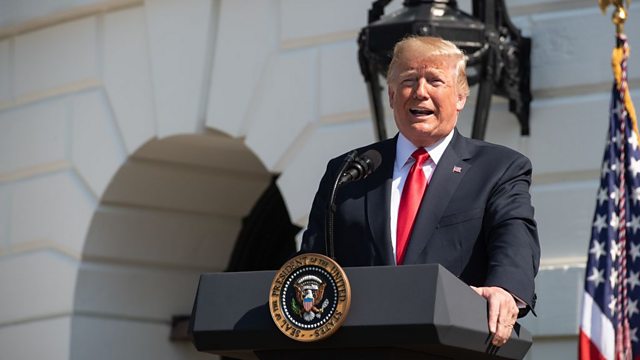 US Economic Growth Fastest Since 2014
The latest business and finance news from around the world, on the BBC.
The US economy grew at its fastest rate in nearly four years in the second quarter, expanding at an annualised rate of 4.1%. The gains were driven by strong consumer spending, business investment and a surge in exports as firms rushed to beat new trade tariffs.We hear from Brian Coulton, Chief Economist at ratings agency Fitch and Jim Sutter, Chief Executive Officer of the U.S. Soybean Export Council.
Imran Khan has been elected Prime Minister of Pakistan with a manifesto full of economic promise and social reform. Can he deliver? We talk to Ayesha Siddiqa from the School of Oriental and African studies in London.
We discuss the week's biggest stories with Lianna Brinded, Europe News Editor at Quartz in London and Peter Coy Economics editor at Bloomberg in New York.
And by 2050 it's estimated that in India there will be 300 million people over the age of 60. But with a stigma over old people's homes, many of the elderly are facing problems in the last few years of their lives. Rahul Tandon reports from Kolkata
Picture description: US President Donald Trump speaks about the economy on the South Lawn of the White House on July 27, 2018
Photo credit: NICHOLAS KAMM/AFP/Getty Images