Main content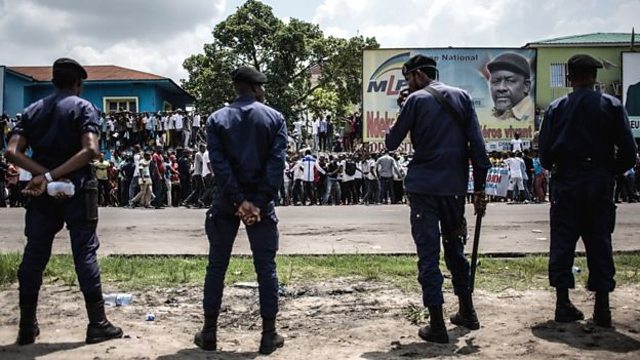 DR Congo Election: Opposition Candidate Demands Recount
Interviews, news and analysis of the day's global events.
An opposition presidential candidate in the Democratic Republic of Congo, Martin Fayulu, has demanded that all votes be manually recounted after he was defeated in the official results. Meanwhile a spokesman for the declared winner tells us that his lack of experience won't be a problem.
Also on the programme: A British government minister has warned that if Brexit is blocked it could lead to a surge in far-right extremism -- but is that just scare-mongering? And the racism in North Africa that reared its head over a beauty contest.
(Photo: Riot police are out in force in some opposition strongholds of the capital, Kinshasa . Credit: AFP)