Main content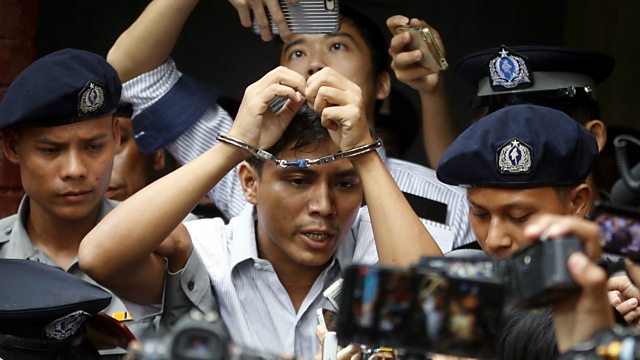 Myanmar: Reuters Journalists' Appeals Rejected
Interviews, news and analysis of the day's global events.
Wa Lone and Kyaw Soe Oo were sentenced to seven years in September for breaking a state secrets act in a case that's been condemned around the world.
Also in the programme: A Huawei employee is arrested on spying charges in Poland; and the former world number one Andy Murray announces it's game, set and match for his tennis career.
Picture: Reuters journalist Kyaw Soe Oo escorted out of the Insein township court in Yangon, Myanmar. Credit: EPA-EFE/Lynn Bo Bo