Main content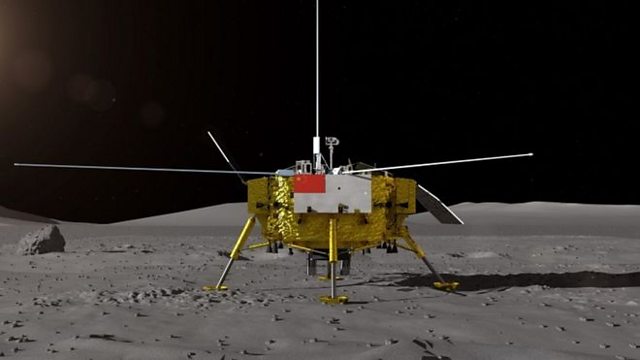 China Moon Mission Lands Spacecraft
Interviews, news and analysis of the day's global events.
China has become the first country to land a space probe on the far side of the moon as it attempts to become a major space power.
Also on the programme: South Korea says North Korea's ambassador to Italy has gone into hiding with his wife; and Democrats to pass funding bills as they take control of House in the US.
(Photo: State media described the landing as part of China's dream for a "shared destiny". Credit: EPA)