Main content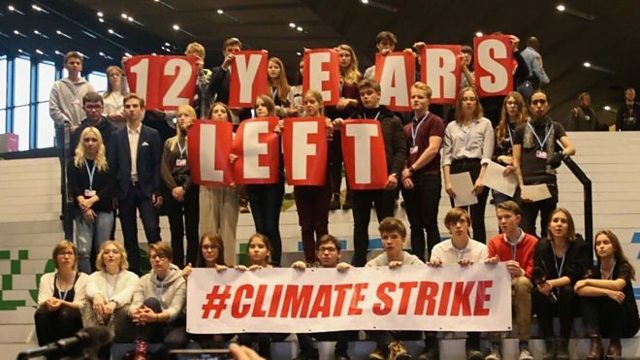 Does Climate Agreement Lack Ambition?
Interviews, news and analysis of the day's global events.
There's been a muted welcome to the agreement reached at the UN climate conference in Poland, which lays down how the 2015 Paris Accord will be implemented. But some countries and environmental groups have criticised the deal for lacking the ambition needed to prevent dangerous levels of global warming and to protect the world's most vulnerable countries. We'll hear a defence of the deal from a senior United Nations official
Also in the programme: there's growing pressure on the small US military presence in northern Syria; and the son of the Soviet dissident Alexander Solzhenitsyn on what it's like to perform in Russia today.
(Photo: Young participants of the #CLIMATE STRIKE demonstration during the COP24 summit at the "Spodek" multipurpose arena complex in Katowice, Poland. Credit: KIARA WORTH/IISD/ENB)
Last on

Broadcast