Main content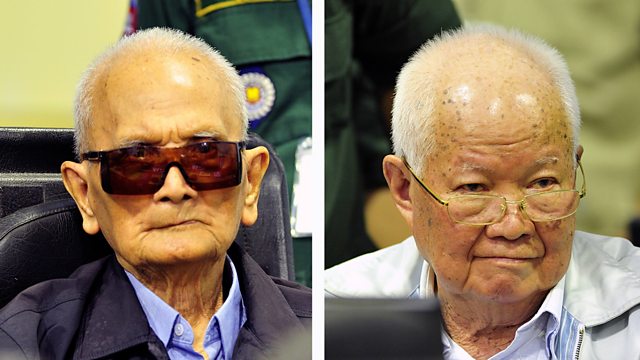 Khmer Rouge Leaders Found Guilty of Cambodia Genocide
Two leaders of the brutal Khmer Rouge regime in Cambodia are found guilty of genocide.
In the first genocide ruling against any member of Cambodia's brutal Khmer Rouge regime, two leaders have been found guilty. Nuon Chea and Khieu Samphan were on trial at the UN-backed tribunal in Phnom Penh on charges of exterminating Cham Muslims and ethnic Vietnamese.
Also on the programme: A Turkish official tells us that justice for the Saudi journalist Jamal Khashoggi is unlikely as funeral prayers are held for him around the world; details of a scathing report into poverty in Britain; and a new way to measure a kilogramme.
(Photo: Former Khmer Rouge Deputy Secretary of the Communist Party of Kampuchea Nuon Chea (L) and former Khmer Rouge Head of State Khieu Samphan (R) in the courtroom at the Extraordinary Chambers in the Courts of Cambodia (ECCC). Credit: ECCC handout photo)