Main content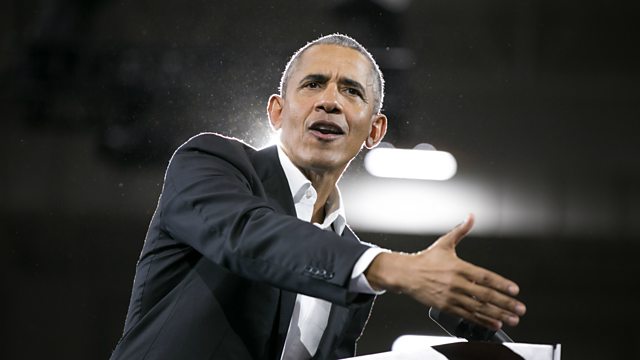 Former President Obama: Don't Fall for Trump's Border 'Stunt'
Obama accuses Trump of cynical politics over plans to send troops to the Mexico border.
The former US president, Barack Obama, has launched a scathing attack on his successor, Donald Trump, for stirring up fear of migrants ahead of Tuesday's mid-term elections. At a campaign rally, Mr Obama ridiculed Republican claims that a caravan of Central American migrants heading north through Mexico represented a threat to the United States.
Also in the programme: Pakistan's government defends an agreement with Islamist hardliners that will ban a Christian woman acquitted of blasphemy from leaving the country; and after the CV of a five year old goes viral in China, we'll discuss with two mothers the challenges of getting their children a place in school.
Picture: Former US President Barack Obama addresses the crowd in support of Georgia Democratic on November 2, 2018 in Atlanta. Credit: Getty Images.