Main content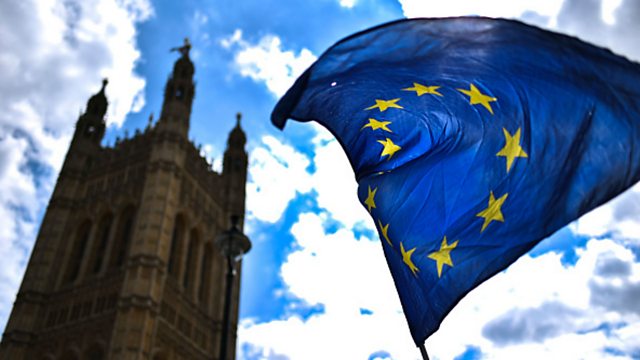 How Prepared is the UK for Brexit?
Brexit is six months away – is the UK ready?
The UK is due to leave the European Union in six months. We look at how preparations for Brexit are going.
Also in the programme: Russia and Turkey agree to set up a "demilitarised zone" in northern Syria; and Glasgow University's slave trade legacy.
(Image: An EU flag being displayed outside the Palace of Westminster in London on 23rd July 2018. Credit: Alberto Pezzali/NurPhoto/Getty Images)