Main content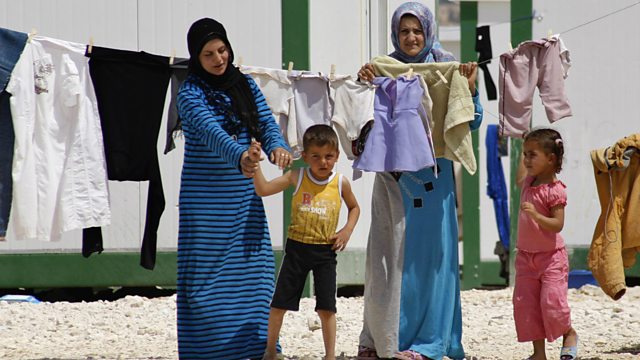 Is It Safe For Syrian Refugees To Go Home?
Should Syrian refugees be contemplating returning home, and is it safe for them to do so?
Is it safe for Syrian refugees to go home? The government in Damascus says it is, but we'll hear how reconciliation agreements signed by those who have gone back often don't guarantee their safety.
Also in the programme: the Yazidi teenager from Iraq who says she met one of her Islamic State group captors again...in a German supermarket. And floods described as the worst in a century have killed more than three hundred people in the southern Indian state of Kerala.
(Photo: Syrian refugees in Al Zaatri refugee camp near the Jordanian city of Mafraq, close to the border with Syria. Credit: Majed Jaber/Reuters)