Main content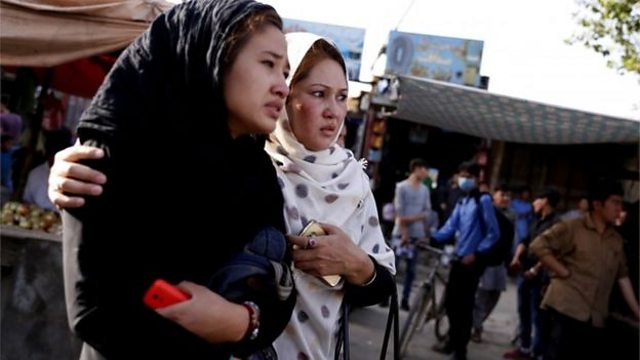 Afghanistan Violence
Interviews, news and analysis of the day's global events.
The Islamic State group says it carried out an attack which killed dozens of teenagers in the Afghan capital Kabul on Wednesday. Has the Afghan government lost its grip? We speak to a government spokesperson.
Also in the programme: We hear from our correspondent in Malaysia, where two women accused of killing the half-brother of North Korean leader Kim Jong Un are told they "should" face trial; and the constant struggle to protect Rhinos in Africa -- with allegations of corruption inside the legal system.
(Photo: The bombing comes at a time of renewed unrest in Afghanistan. Credit: EPA)