Main content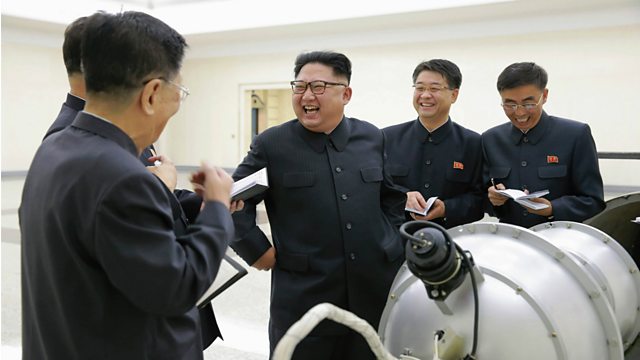 North Korea Working on new Missiles, US Officials say, Despite Thaw
North Korea appears to be building new missiles despite recent warming ties with the US .
U.S. spy agencies are seeing signs that North Korea is constructing new missiles at a factory that produced the country's first intercontinental ballistic missiles capable of reaching the United States, according to officials familiar with the intelligence.
Also in the programme: As Zimbabwe awaits the first results from Monday's elections, the official overseeing the vote says there was no cheating or rigging; and It's emerged that a suicide bomber who killed twenty-two people at a pop concert in Manchester had been rescued from Libya by the Royal Navy three years earlier.
Picture:North Korean leader Kim Jong-un gives guidance to nuclear weaponization of ICBM. Credit: KCNA via European Photopress Agency