Main content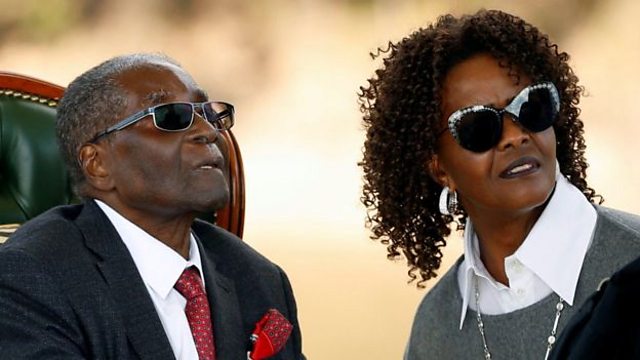 Zimbabwe Election: Mugabe Rejects Mnangagwa
Interviews, news and analysis of the day's global events.
The former president of Zimbabwe, Robert Mugabe, says he won't back his successor, Emmerson Mnangagwa, in Monday's elections. We have the latest from our correspondent in Harare and hear from the opposition, MDC.
Also on the programme: Why the peace deal with FARC rebels in Colombia has not brought about an end to violence; and the Afghan government says its army is to withdraw from remote Taliban dominated areas to concentrate on defending towns and cities -- we hear from an Afghan member of parliament.
(Photo: Grace Mugabe accompanied her husband for his address in Harare on Sunday. Credit: Reuters)