Main content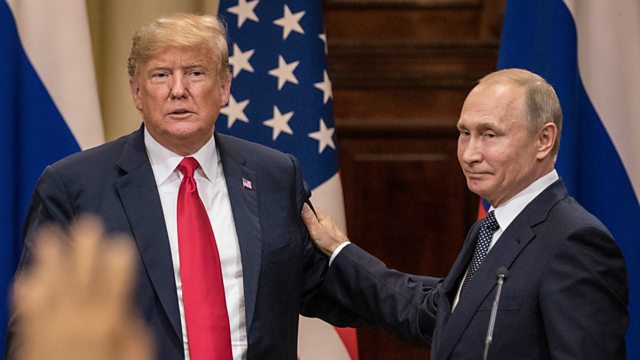 Trump Appears to Side with Russia Against FBI
Trump contradicts US intelligence agencies over claims of interference in election.
The US president contradicts intelligence agencies over their claims of Russian interference in the US election. We hear the reactions of a former CIA director and a supporter of President Trump.
Also in the programme: a BBC investigation reveals the full extent of an Islamist terror network founded in the UK, which funded jihadi operations for the Islamic State group across the globe.
Picture: US President Donald Trump and Russian President Vladimir Putin shake hands during a joint press conference after their meeting in Helsinki. Credit: Getty Images.