Main content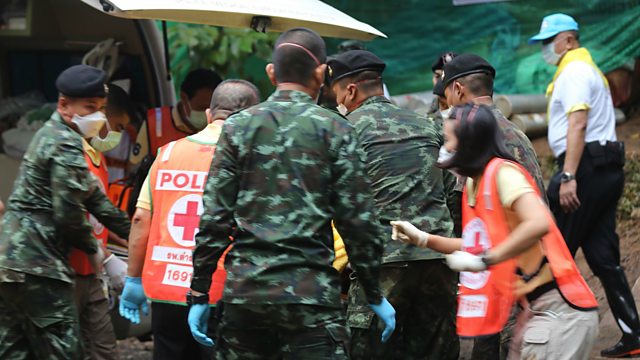 Thailand: More Boys Rescued
Interviews, news and analysis of the day's global events.
More people have been pulled from a flooded cave network in northern Thailand on the second day of a dramatic dive operation.
Also in the programme: The man negotiating the UK's departure from the European Union has resigned - so what next for Brexit and for PM Theresa May; and as President Trump prepares to announce his choice for the vacant seat on the US supreme court, we will look at some of the big decisions facing his nominee.
(Photo: Soldiers and paramedics assist a rescued boy on a stretcher to an ambulance. Credit: Getty Images)