Main content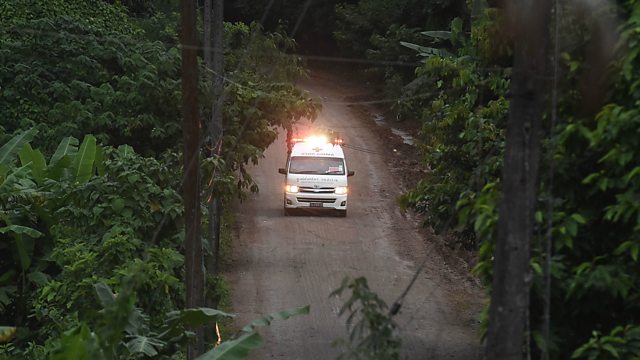 Thailand Cave: First Boys Rescued
Interviews, news and analysis of the day's global events.
The first boys have successfully been rescued from a flooded cave system in northern Thailand. Thai divers helped the children through submerged and narrow passageways with poor visibility.
Also in the programme: Memories of a resistance hero in France and of a legendary Israeli spy.
(Photo: An ambulance leave the Tham Luang cave area as divers evacuated some of the 12 boys and their coach trapped at the cave. Credit: Getty Images)