Main content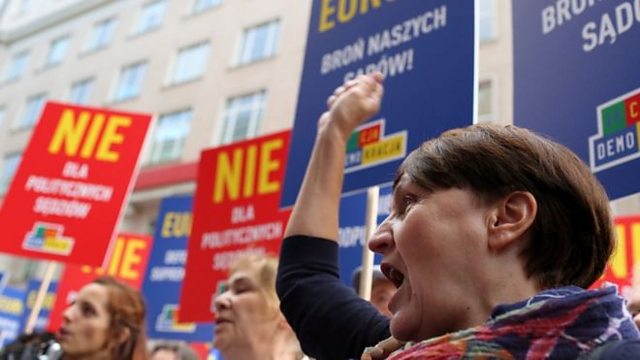 Poland Faces EU Backlash Over Judicial Reforms
Interviews, news and analysis of the day's global events.
Poland's prime minister has defended judicial reforms in his country, which require judges to retire when they turn sixty-five. He claimed that communist-era judges still sit in the country's Supreme Court.
The EU has accused Poland trying to control the judiciary and subvert democratic standards, with 40% of Supreme Court judges expected to be forced out.
Also on the programme: British authorities investigate another poisoning in the Wiltshire area, and we take a look at the new female mayor of Tunis.
(Photo: Protests against Polish judicial reforms, Credit: EPA)