Main content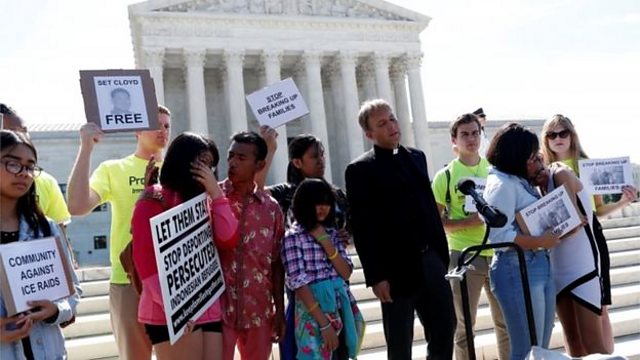 Trump Hails Supreme Court Ruling on Travel Ban
Interviews, news and analysis of the day's global events.
The US Supreme Court upholds President Trump's travel ban which covers people from several Muslim-majority countries. But what are the legal and political implications of the ruling?
Also in the programme: Looking for the secret of eternal life in Russia; and will the world's greatest footballer come to his country's rescue?
(Photo: Protesters react to the Supreme Court's decision to uphold the Trump administration's travel ban Credit: REUTERS)