Main content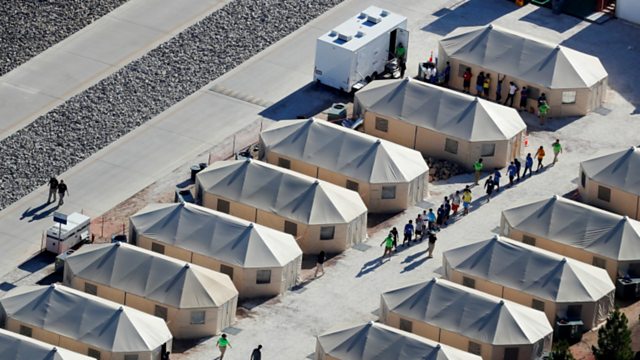 US President Reverses Child Migrant Policy
President Trump signs order keeping migrant families at the Mexican border together.
After days of pressure, US President Trump has signed an executive order to end the practice of dividing parents from their children, if they cross the border into the US and are detained for being illegal migrants. We hear from our reporter and a youth care worker at a detention centre in Arizona.
Also on the programme, an inquiry into the deaths of elderly people at a hospital in southern England has concluded that more than four-hundred-and-fifty patients died as a direct result of being given powerful painkillers without medical justification. We speak to a victim's family. And we hear from Tehran where the Iranian authorities allow a live screening for both men and women of a World Cup match.
(Photo: Immigrant children housed in a tent encampment by the Trump administration near the Mexican border in Tornillo, Texas, U.S; Credit: REUTERS/Mike Blake)