Main content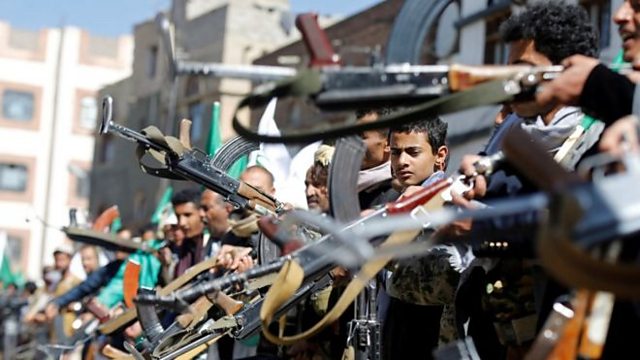 UN To Meet Over Yemen Offensive
The United Nations is to hold emergency meeting following a key port offensive in Yemen.
As the United Nations announce an emergency meeting over the battle for Yemen's main port, we hear from those dug in inside the city, those on the attack. and from our correspondent in country.
Also a rare report from on board Air Force one with President Trump, flying home after his Singapore summit with Kim Jong Un. And Spain sacks its coach a day before the Football World Cup begins in Russia.
(Photo: Houthi rebels in Yemen; Credit: REUTERS)