Main content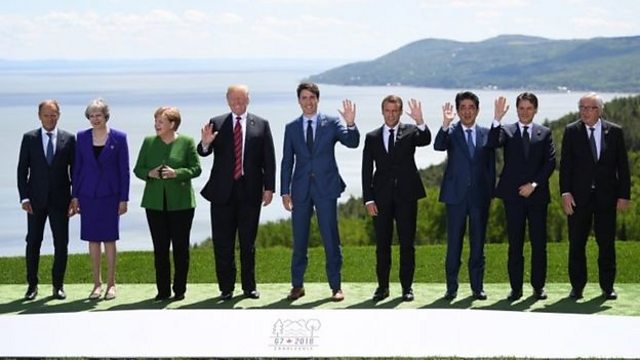 Leaders of the G7 nations arrive in Quebec
Interviews, news and analysis of the day's global events.
We look to Canada and the G7 summit, where President Donald Trump has announced that he wants Russia readmitted to the group of industrialised nations. Other group members, though, said they remain opposed and it is only one of the issues that they disagree with Mr Trump on.
Also on the programme: The story of one US diplomatic family posted to China, who've reported a series of unexplained illnesses.
(Image: G7 leaders gathered, Credit: EPA)