Main content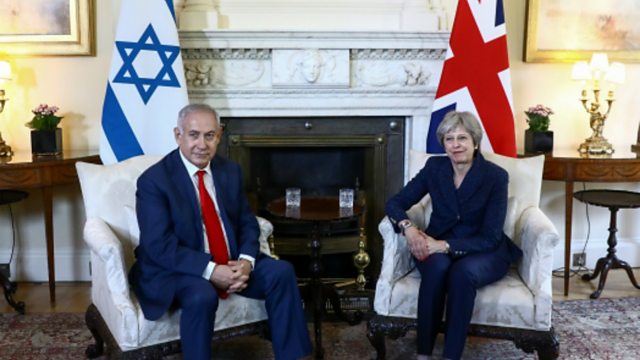 Gaza violence: British Prime Minister Raises Concerns With Israel
Theresa May tells Benjamin Netanyahu of UK concern at shooting of protestors in Gaza.
During his trip to the UK the Israeli Prime Minister, Benjamin Netanyahu, tells the BBC recent protests in the Gaza Strip were violent riots aimed at killing at Israelis.
Also in the programme: an undercover investigation shows more than 100 African football officials accepting cash; and Jordan's new prime minister announces he will withdraw a controversial income tax bill that's led to the biggest protests in the Kingdom for years.
Picture: British Prime Minister, Theresa May, hosts Israel's Prime Minister, Benjamin Netanyahu, at Downing Street. Credit: EPA/Simon Dawson.