Main content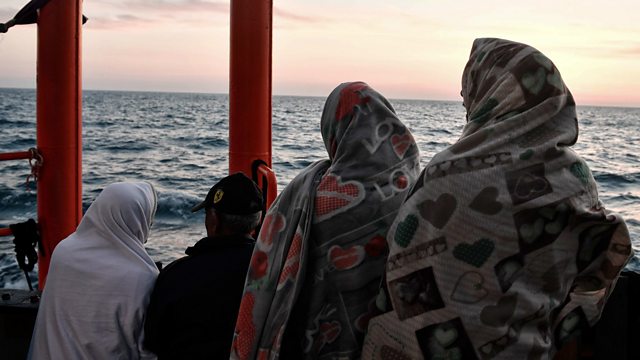 New Italian PM Warns Migrants
Interviews, news and analysis of the day's global events.
Italy's new deputy prime minister, Matteo Salvini, is visiting Sicily, which is one of the main landing points for refugees from Africa and the Middle East, to push his anti-immigration message. We speak to a rescue coordinator from French Charity, SOS Mediterranee, who helped pick up more than 150 people off the coast of Libya. They were taken to Sicily today.
Also in the programme: protests in Jordan against tax rises and austerity measures; and British pilot who was shot down in World War 2 recalls his close brush with death.
(Photo: Migrants stand on the deck of the MV Aquarius, a rescue vessel chartered by SOS-Mediterranee and Doctors Without Borders (MSF Medecins Sans Frontieres), as it approaches the Italian coast on May 10, 2018. Credit: Getty Images)