Main content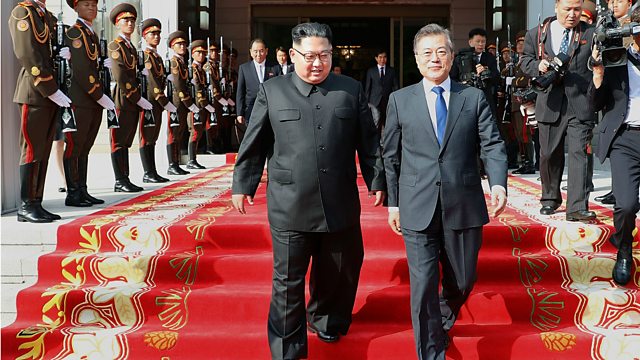 Trump: Date and Location for Kim Summit 'Hasn't Changed'
South Korea has said the North Korean leader is committed to talks with President Trump.
South Korea says Kim Jong-un supports denuclearising the Korean peninsula -- but that the US should enter into talks with Pyongyang to make sure he intends to give up all his nuclear weapons.
Also in the programme: As many as nine Russian troops have been killed in fighting in eastern Syria and; an artist and an astronaut - we remember the fourth man on the moon, Alan Bean.
Picture: Korean leaders Moon Jae-in and Kim Jong-Un hold surprise second summit. Credit: Getty Images