Main content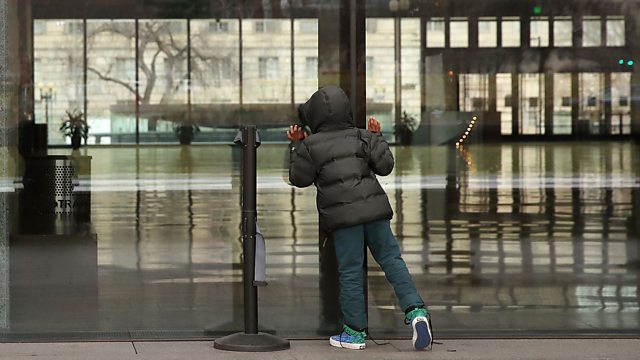 How Much Will the Government Shutdown Cost?
Global business news, with live guests and contributions from Asia and the USA.
The US government shutdown has now entered its 14th day. 800,000 workers are either at home, or going into work without pay, thanks to the disagreement between President Trump and the Democrats over a border wall with Mexico. Moody's has estimated the shutdown might wipe $8.7 billion off the country's gross domestic product if it runs until the end of the month. Gary Hufbauer of the Peterson Institute for International Economics explains how this might look.
Also in the show, two of America's largest pharmaceutical companies, Bristol-Myers Squibb and Celgene, have announced a blockbuster merger. Professor Gino Martini of the UK's Royal Pharmaceutical Society explains what drove these two pharma giants together.
Then, there are thousands of small islands off the coast of Europe. But many of them are no longer inhabited. For decades, authorities have battled to stop population decline of those small island communities as young people are lured away by more exciting opportunities on the mainland. The BBC's Vincent Dowd has been to Ireland to see what the future holds for three windswept islands on the country's western coast.
Amidst a global trade war and a government shutdown, it might be no wonder why markets are jittery, but let's take a closer look. Helen Thomas was an adviser to the former British Chancellor, or UK finance minister, George Osborne. She now runs the Blonde Money consultancy, and explains how she views the deep uncertainty in the global economy.
And finally, video games have long been big business, but figures out in the UK show gaming now accounts for over half of all entertainment revenue, meaning it has doubled in value since 2007. One single downloadable game, Fortnite, already boasts over 200 million players worldwide. Piers Harding-Rolls, Head of Games Research at the industry consultancy IHS Markit, gives his take on this market explosion.
All through the show we'll be joined by Eleanor Jones, Managing Partner for Dogwood Advisory Services from Singapore, and Paddy Hirsch, Supervising Editor of The Indicator from NPR's Planet Money, in Los Angeles.
PHOTO DESCRIPTION: A young boy looks inside the National Museum of African American History that is closed due to the partial shutdown of the U.S. government. January 2, 2019, Washington, DC.
PHOTO CREDIT: Mark Wilson/Getty Images